Come Play Soccer with Us at Kadena AFB!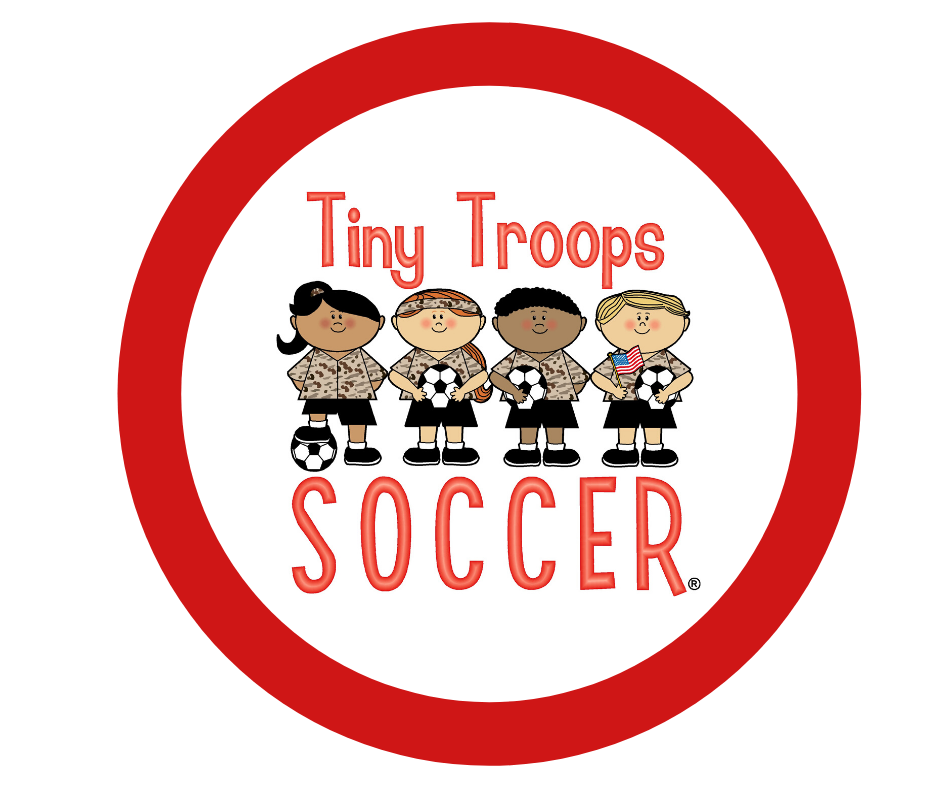 Get ready for a fun soccer adventure at Kadena AFB's Tiny Troops Soccer in the heart of Okinawa, Japan! Serving the military community, our dynamic classes kick off every Saturday morning at an open area field, ensuring a weekend packed with fun, friends, and soccer. This location requires a DOD ID to access the field. From January through December, we're on a mission to keep the fun rolling, with three on-field classes and a bonus virtual session every month. Each class is a blend of play and learning - skill-building, exciting games, and activities perfectly matched to your child's developmental stage. Click the schedule below, and mark your calendars. Need directions? We've got you covered with our convenient Google Maps feature.
Meet Coach Alessandra, your child's ticket to a soccer adventure like no other! With boundless enthusiasm, she's all set to welcome your Tiny Trooper into a world of learning and growth. Coach Alessandra's love for the game shines through as she works tirelessly with each little player, making soccer not just a sport but a thrilling journey of goals and laughter.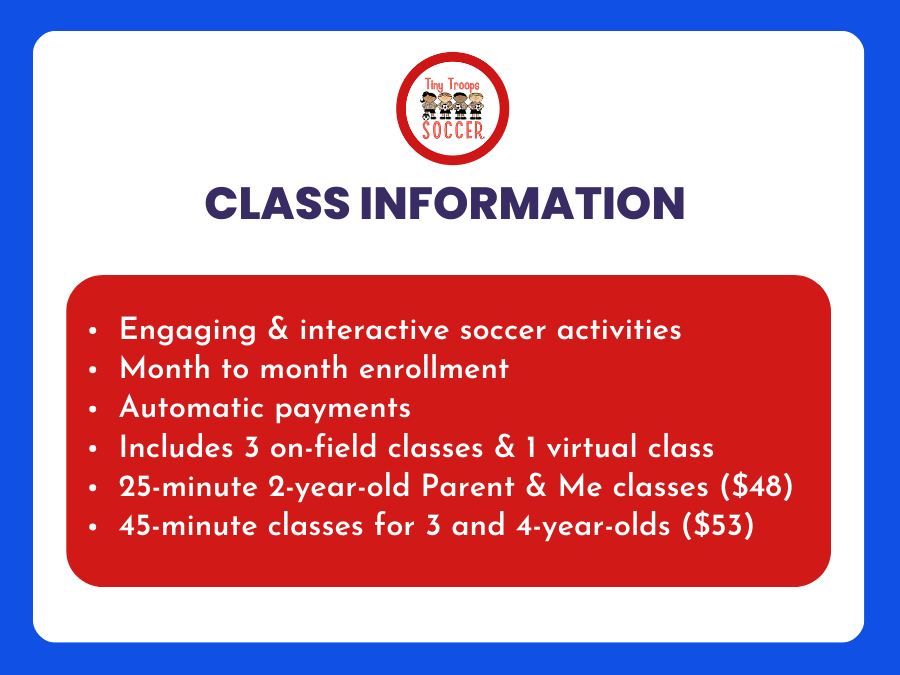 Click the links below to view the schedule for any class at Kadena AFB.
Saturday Classes
Thursday Classes
If classes are canceled due to weather or a coach emergency, a makeup class will be utilized. The scheduled makeup date for the current tuition period will be January 21st. Classes will run at regularly scheduled times. An email will also be sent to all families.
Need directions to locate Kadena AFB's field? Google Maps has got your back! Use the map below to find the field location.
Do you have questions about our Kadena AFB soccer program in Okinawa, Japan? Please fill out the contact form below and we'll get back to you shortly.