Come Play Soccer with Us at Fort Cavazos!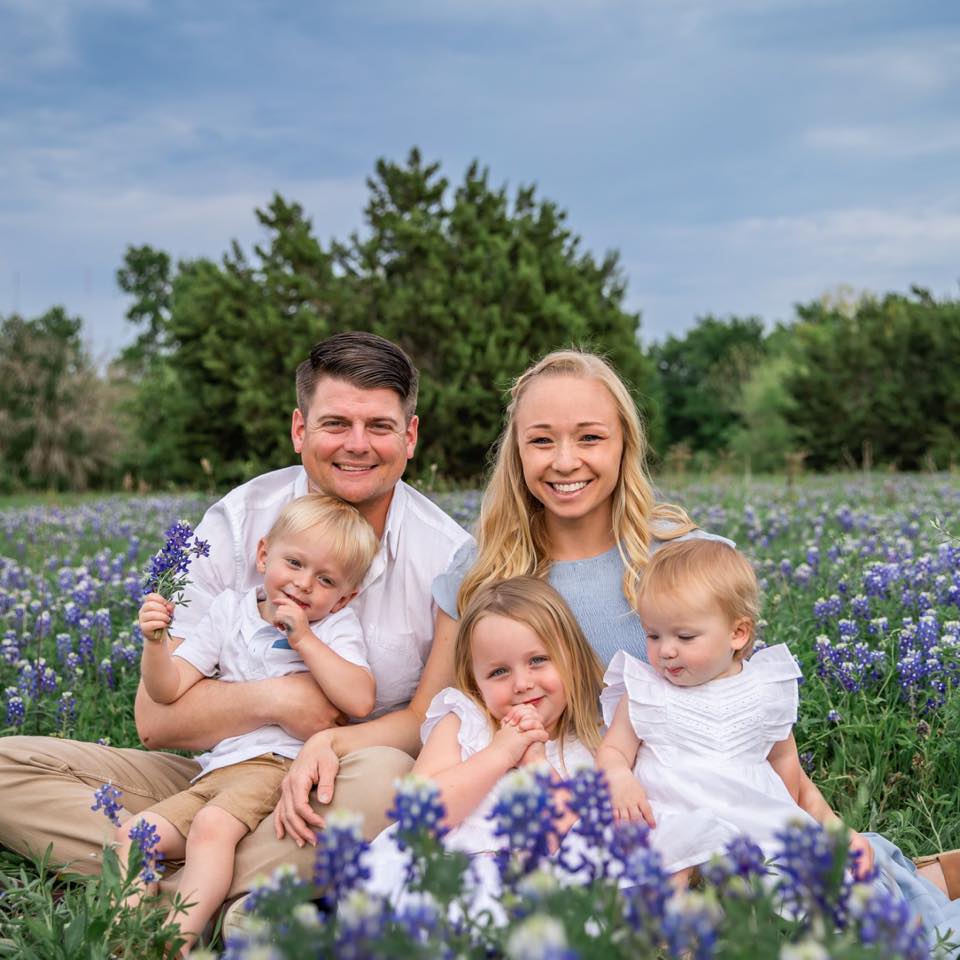 Fort Cavazos is now an affiliate location of Tiny Troops Soccer!
We're the Hill Family, and we're excited to be your new coaches. We moved to Texas back in June 2022 with our three kids: Charlie (4), Hudson (3), and little Addison (18 months). We're passionate about sports, and we believe that getting kids involved in sports early is super important. Soccer is a great way to build foundational skills like teamwork, sportsmanship, and physical fitness.
We want your kids to have fun, make friends, and learn the basics of soccer in a safe and supportive environment. Our classes are interactive and engaging, and we focus on making sure that everyone feels included. It's worth noting that both Josh and Alyssa hold CPR/AED/First Aid certifications, further underscoring our commitment to safety and well-being.
We're also committed to providing a flexible program that works for busy families. Our location allows us to serve both military and civilian families. Tiny Troops Soccer is year-round, so you can join us whenever it works for you. And if you need to take a break, no problem! We're here to make it easy for you to get your kids involved in the sport they love. We can't wait to see you and your little ones at Tiny Troops Soccer!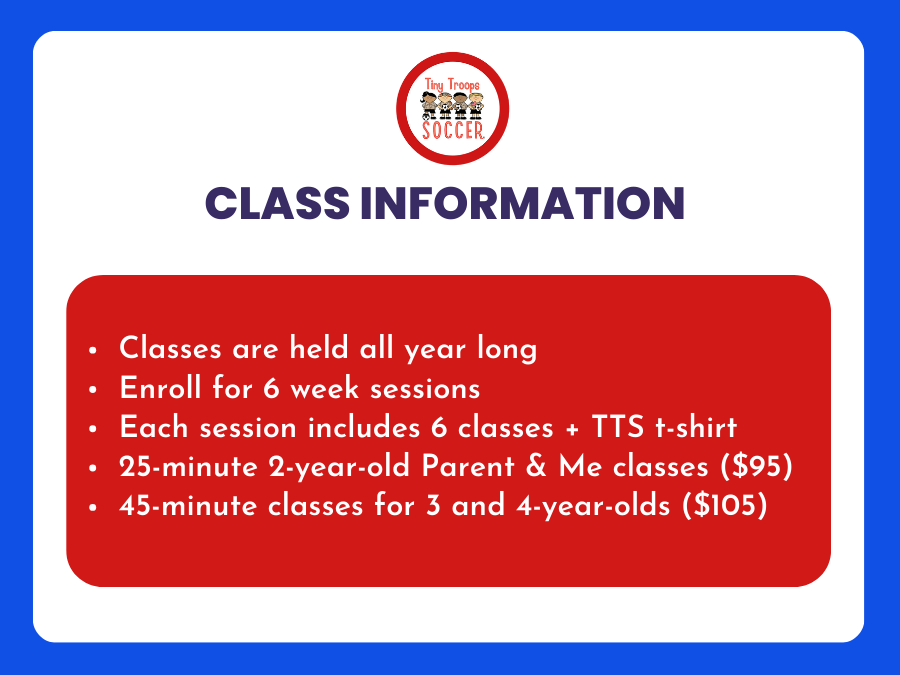 Click the links below to view the schedule for any class at Fort Cavazos. 2-year-old classes will run on Tuesday mornings (9:45) and Saturdays (9:00, 9:30). The 3-year-old classes, (10:05) and the 4-year-old classes (11:00) will run on Saturday mornings only.
JAN/FEB Session Classes
Saturday Morning Schedule
January 13th
January 20th
January 27th
February 3rd
February 10th
February 17th
                                         Tuesday Morning Schedule
January 9th
January 16th
January 23rd
January 30th
February 6th
February 13th
Need directions to locate Fort Cavazos's field at Grind Sports Academy? Google Maps has got your back! Use the map below to find the field location.
Do you have questions about our Fort Cavazos soccer program in Killeen, Texas? Please fill out the contact form below and we'll get back to you shortly.