Come Play Soccer with Us at Eglin AFB!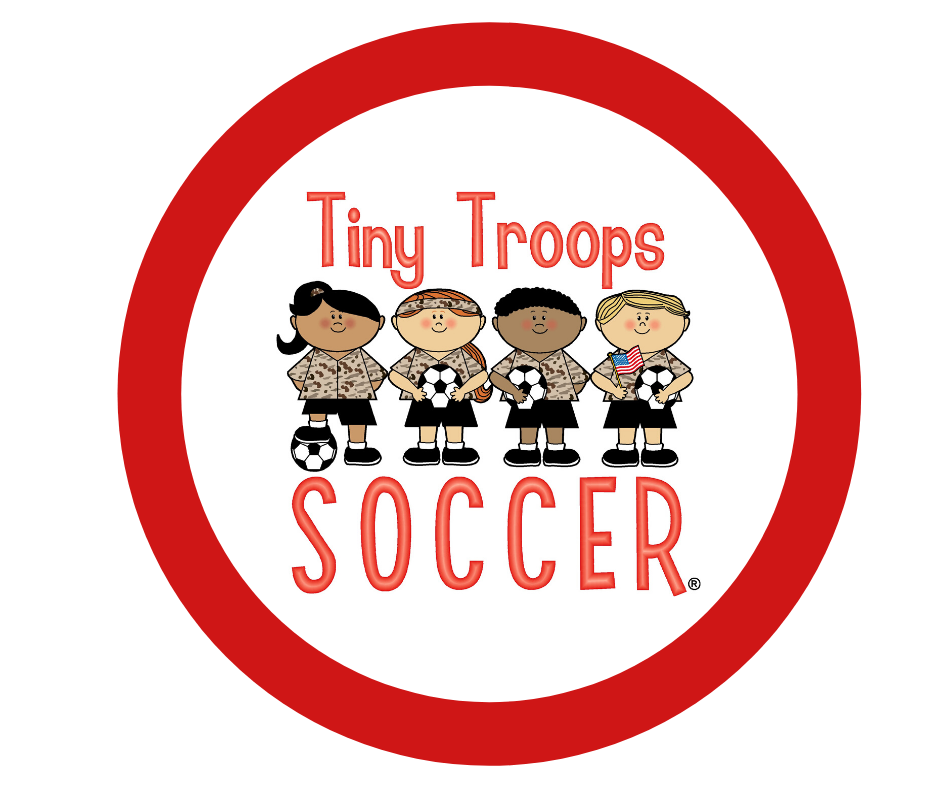 Eglin AFB's Tiny Troops Soccer program is located in Niceville, Florida. It serves the civilian and military communities, holding classes at Meigs Park on Saturday mornings. Classes at this location run from January until December. Every tuition period includes 6 classes + 2 complimentary virtual classes. Every class features skills, games, and activities suited to your child's developmental level.   Don't forget to check out the schedule below for all of Eglin AFB's class dates. There are no on-field classes during virtual class weeks. Need directions to the field? We've got that covered, too, with our Google Maps feature below.
Coach Mackenzie and Coach Alex are ready to welcome your child to learn and grow with them. They love working with all of the Tiny Troopers to teach them the great game of soccer. Come and join them on Soccer Island today at Eglin AFB and see what Tiny Troops Soccer is all about!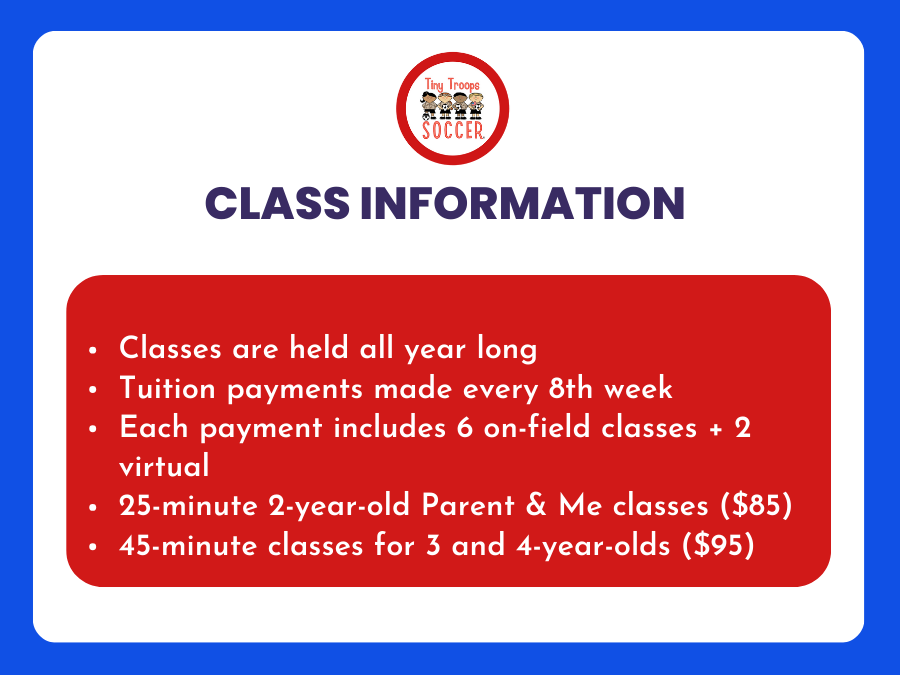 Click the links below to view the schedule for any class at Eglin AFB. Enrollment for Coach Alex's classes will open on 9/15.
         Coach Mackenzie's Classes
Coach Alex's Classes
If classes are canceled due to weather or a coach emergency, a makeup class will be utilized. Makeup dates for the current tuition period are October 8th and October 15th. Classes will run at regularly scheduled times. An email will also be sent to all families.
Need directions to locate Eglin AFB's field at Meigs Park? Google Maps has got your back! Use the map below to find the field location.
Do you have questions about our Eglin soccer program in Niceville, Florida? Please fill out the contact form below and we'll get back to you shortly.