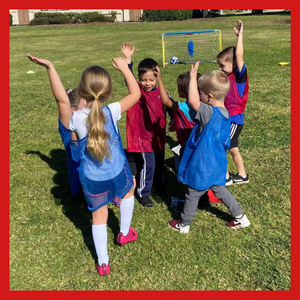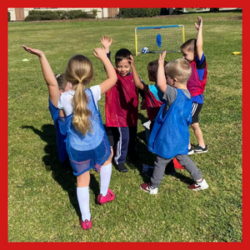 Soccer fun ALL YEAR LONG? Yes, please!
Join us for class once a week and your child will meet new friends, improve their gross motor skills, and learn the basics of soccer! Our interactive classes ensure that your child gets experience in group settings, develops listening skills, gets purposeful movement time, and is ready to take on league soccer.
Each class includes skills and games that teach soccer and social skills, listening skills, gross motor skills, and more!
Engaging and interactive activities  focused on F-U-N!
Highly trained coaches will guide your child  through every activity, providing as much experience with the ball as possible.
And don't worry. We know life can get hectic and crazy sometimes. If you're ever swamped and need to take a break, you can easily submit the cancellation form and join us again when ready. We'll be here!
Ready to join us on the field?