Toddler & Preschool Soccer Fun!
Are you looking for the right soccer program for your toddler or preschooler? Our developmental soccer program is the perfect fit for 2 to 4-year-olds starting their first sport!
Each class includes skills and games that teach soccer and social skills, listening skills, gross motor skills, and more!
Engaging and interactive activities  focused on F-U-N!
Highly trained coaches will guide your child  through every activity, providing as much experience with the ball as possible.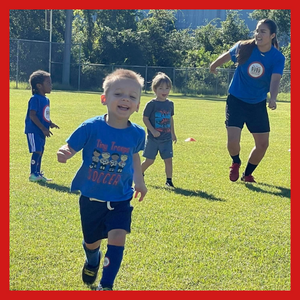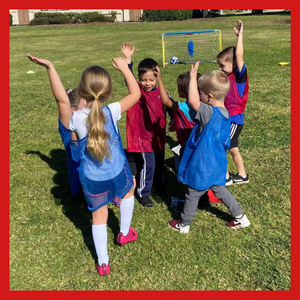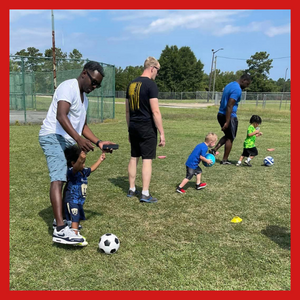 Class Information
Classes held all year long with tuition payments made every 8th week
Each tuition period includes 6 on-field classes + 2 virtual classes
25-minute Parent & Me classes for 2-year-olds
45-minute classes for 3 and 4-year-olds
Ready to join us on the field?